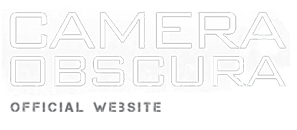 ---
Hamlet Sarkissian, Director & Writer

Hamlet Sarkissian was born in the USSR into the family of prominent Soviet dissident Vache "Vassily" Sarkissian. He studied Directing at the Leningrad Institute of Theatre, Music and Cinematography under the renowned Soviet master Georgy Tovstonogov (founder of neo-Stanislavskyism). His short film "Road" won Grand Prix in the Leningrad Short Film Festival.

After his father's 20-year imprisonment in KGB prisons by Soviet authorities, Hamlet's father committed suicide in 1987. In 1989 the International Institute of Human Rights sponsored 24 year old Hamlet and his family to immigrate to the UNITED STATES for permanent residency. Hamlet continued his education, first at Columbia College Hollywood where his thesis film "Concrete Dream", a silent docu-drama about a homeless kid in downtown LA, became a critically acclaimed art film and is in the permanent collection of the Guggenheim Museum. He was awarded the foundation's "Best Newcomer" award. In 1997 Hamlet graduated from American Film Institute where he studied under Leslie Stevens ("Outer Limits", "My left Gun") and Academy award-winning Director of Photography Conrad Hall A.S.C.

In 1996, while still in AFI, Hamlet directed Sam Shepard's rock'n'roll play "Cowboy Mouth" - starring David Boreanaz ("Angel", "Bones") and Susanna Voltaire, produced by Charlie Midnight and featuring the music of Steve Hunter and Lou Reed.

In 1997, after graduating with an MFA in Directing, Hamlet wrote and directed his first feature film: "Camera Obscura", starring Spain's Ariadna Gil ("Belle Epoque", "Pan's Labyrinth") and Adam Trese ("Laws of Gravity", "Palookaville"). "Camera Obscura" was featured in more than 20 International Film Festivals worldwide, such as SXSW, Valladolid, Raindance London, Troya Portugal, Sao Paolo Brazil and many more. It has won best feature and best director awards at AFFMA Intl. Film Fest and was the opening night gala screening in Cognac Thriller Film Festival in France for the "New Blood" section. In addition, the film landed a prestigious spot on "Cahier Du Cinemas" film-magazine's top 10 best film noirs list. In 2001, Hamlet was placed on DGA's "10 Up-And-Coming directors list."

2004 - 08, Hamlet has been researching and writing a film about the current Iraq war, called "Hearts In the Sand". The screenplay was completed in April 2008. Currently Danny Glover is attached to it as a lead.

In 2009-10, Hamlet was commissioned by Hercules Bellville of RPC (Recorded Picture Company) in London to write a book. "Lovers In The Fog", the novella and the subsequent adaptation of the screenplay were completed recently with David Boreanaz attached as the lead.

Hamlet is residing in LA. He's married to French screenwriter Donatella Gomelsky-Guichard. They have three children.